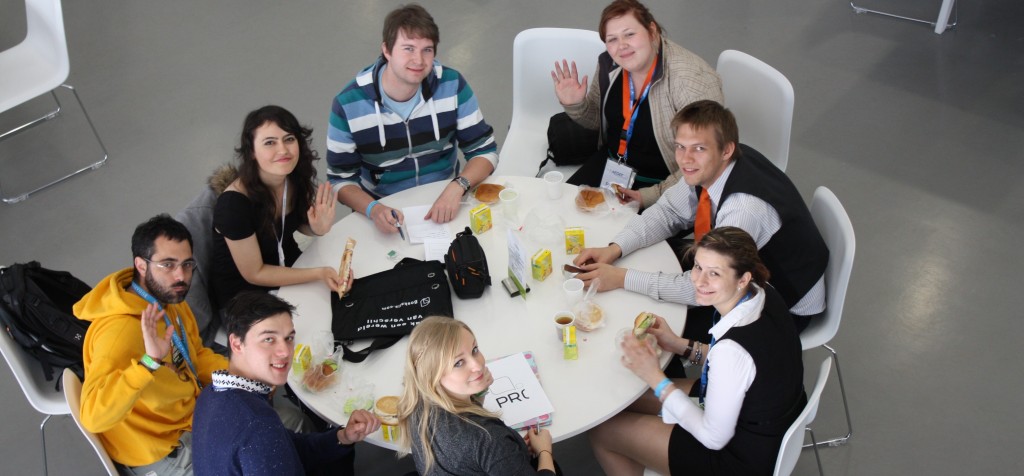 Últimamente se acumula el trabajo en The AEGEEan!!, aquí están los 10 últimos frescos frescos.
Changing up the things in the Audit Commission. ¡Otra entrevista a Espe! ¿Cuántas veces ha salido ya en The AEGEEan? ¡Acaparadora!
How should we communicate?. Últimamente se habla mucho de la manera de comunicarse en AEGEE: que si por facebook, que si por listas de correo, que si a grito pelao… y aquí se vuelve a hablar del tema.
Summer workshop: How to run from the bulls. Nos hablan un poco del viaje a los San Fermines que hizo AEGEE-Valencia.
SU Story of the week: Riga Heartbeats Forever!. Nos cuentan la SU de Riga.
Local of the Month: AEGEE-Kyiv. ¿Por qué AEGEE-Kyiv (Kiev) es la antenna del mes?
Esperanto – Are we ready to accept it and make the needed effort?. El esperanto… esa vieja aspiración de intelectuales y modernos.
The EuroArabs are back in the house!. Una actualización de que como va el proyecto.
AEGEE-Napoli eating, playing and loving during summer time. Una breve entrevista alrededor de la SU de Nápoles.
Relationships beyond borders. El amor en AEGEE, esto ya parece el Hola.
SU Story of the week: Let's discover the pearl of the Aegean with a SUnkiss. ¡¡La SU de Izmir!!
By Guille.